Activities
Our all-year-round activities include: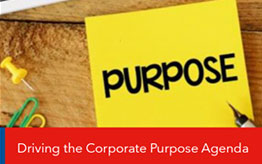 YBLN x NVPC: Driving the Corporate Purpose Agenda (24 August 2022)
The Young Business Leaders Network has returned once again with a PURPOSE! As societal expectations evolve, so have the dynamics between business and society. In collaboration with the National Volunteer and Philanthropy Centre ("NVPC"), we explored why it is important to re-examine the positive impact businesses would like to create & why our community should integrate purpose with core business strategies and take the lead on being purpose driven organisations.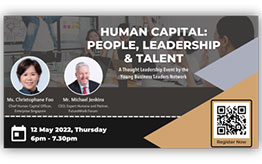 Human Capital: People, Leadership & Talent (12 May 2022)
The Young Business Leaders Network presents "A Deep Dive into People, Leadership & Talent". Listening to the musings of fellow young leaders, share ground-breaking ideas and engaging in an in-depth conversation about the most pressing human capital management issues of our times. Enhancing human capital - a tenet for the business of tomorrow. With change comes great possibility.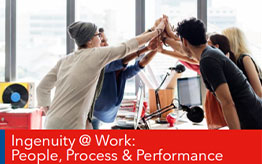 Ingenuity@Work – People, Process & Performance (30 Nov 2021)
Hosted by the Young Business Leaders Network, learn of relatable extraordinary business stories from 4 inspirational individuals on how they "Make it Happen, Make it Matter!" while we thrive through the transition of the pandemic into an endemic. Be the change you want to see around you – expect and believe the unexpected, and achieve beyond your capacity!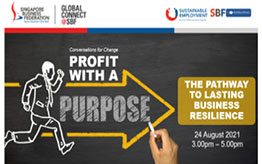 Conversations for Change - Profit with Purpose: The Pathway to Lasting Business Resilience (24 Aug 2021)
In collaboration with Sustainable Employment, YBLN invited Caroline Seow, Benjamin Chua, Jacqui Hocking, and Robin Pho to share their journeys of building resilient businesses with a purpose, how they redefined business success, and how enterprises strive not to be "best-in-the-world" but "best-for-the-world".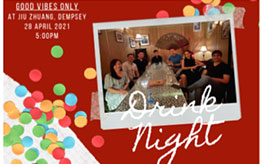 Members' Engagement Session – Drink Night ~ Good Vibes Only at Jiu Zhuang Dempsey (28 Apr 2021)
A great way to unwind the day by gathering the tech-savvy individuals together over drinks. Graciously hosted by YBLN Vice-Chair, Mr Mark Lee, these get-together sessions aim to foster an engaging community for our members to meet peers, share experiences, and possible partnership explorations.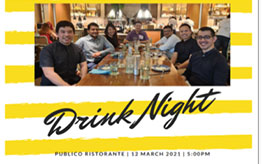 Members' Engagement Session – Drink Night ~ Let's Have A Get Together at Publico (21 Mar 2021)
To build a vibrant, diverse, and inclusive network, YBLN organises small and highly interactive sessions with the members on a regular basis. Hosted by YBLN's Exco member, Mr. Suhaimi Zainul-Abidin, it was a fun-filled night with a group of finance enthusiasts.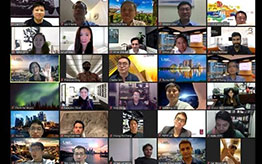 Dialogue with Minister Chan Chun Sing: Opportunity of A Generation (3 December 2020)
A special conversation with Minister for Trade and Industry Chan Chun Sing to cap off the year on the global economic landscape, and how young business leaders can play a vital role in the future of our economy. The dialogue was moderated by Suhaimi Zainul-Abidin.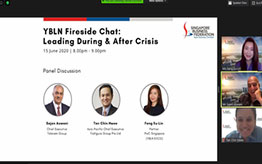 Fireside Chat: Leading During & After Crisis (15 June 2020)
YBLN's second Fireside Chat had Sajen Aswani, Chief Executive of Tolaram Group and Tan Chin Hwee, Asia-Pacific Chief Executive of Trafigura Group share what they forecast and how they are positioning themselves for the future. This Fireside Chat was moderated by Fang Eu-Lin, Partner of PwC Singapore.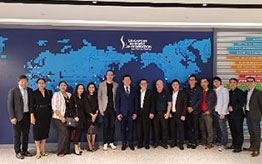 AYEC Cambodia Delegation (11 Oct 2019)
Eleven young entrepreneurs from Cambodia, led by the President of Young Entrepreneurs Association of Cambodia, met their Singapore counterparts including Chong Ee Rong, Chairperson of YBLN Exco, Mark Lee, Vice Chair of YBLN Exco, TS Teo, MD of PIL Logistics, and SS Teo, SBF Chairman, at a networking dinner. The Royal Ambassador of Cambodia to Singapore was the Guest-of-Honour.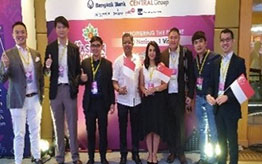 AYEC Carnival and Meeting, Bangkok (2-3 Sep 2019)
Three YBLN Singapore members presented at the ASEAN Young Entrepreneurs Council Carnival and Meeting, and networked with more than 350 participants from 10 ASEAN countries.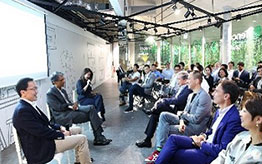 Fireside Chat: Stewardship in Business (29 Aug 2019)
In YBLN's first Fireside Chat, distinguished guest speakers Beh Swan Gin, Chairman of Economic Development Board, and Dilhan Pillay Sandrasegara, Chief Executive of Temasek International, shared their thoughts on the stewardship mindset and values Singapore businesses need to have to navigate today's economic climate.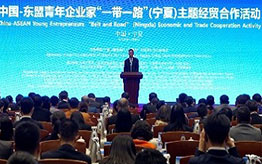 ASEAN Economic & Trade Activity, China (27-31 May 2019)
The China Young Entrepreneurs' Association hosted YBLN Singapore members at the ASEAN Economic & Trade Activity. They attended a business matching session, heard about investment opportunities, and visited leading Ningxia companies and conglomerates.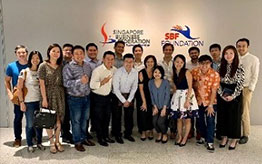 Building Purposeful Brands (16 Apr 2019)
Twenty-four YBLN members attended a workshop conducted by Daniel Comar, Geometry Asia Pacific, on how brands with clarity of purpose can achieve greater success.
Roundtable with David Werdiger (31 Jan 2019)
This interactive session focused on maintaining the critical harmony and balance in both the family and business when there is a family business succession transfer. There was also a discussion on preserving family values as one's business internationalises.
Initiatives
We believe purpose must translate into action. These are a few examples of how young Singaporean leaders are reshaping the future of business: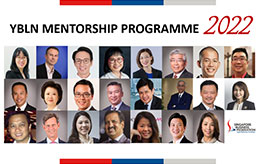 YBLN Mentorship Programme
Building the next generation of leaders
Inspired by the success of earlier generations, SBF created the Young Business Leaders Network (YBLN) to harness the potential of Singapore's brightest entrepreneurs, 'next gen' business owners, and corporate leaders. Our vibrant community represents the hope and future for Singapore stewardship. Structured over a 12-month period, the YBLN Mentorship Programme offers YBLN members the opportunity to engage, learn, and be inspired by some of Singapore's most successful industry stalwarts.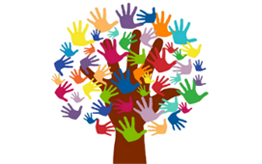 The SBF-YBLN HOPE Fund
The SBF-YBLN HOPE Fund was aimed to help our promising enterprises tide over the pandemic crisis. Click here for more information. Please access the various media reports below: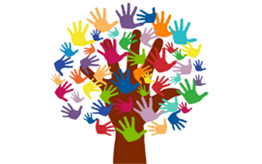 SBF-YBLN HOPE Fund Partnership with CIMB and Goldbell
The SBF-YBLN HOPE Fund announced a partnership with CIMB Bank Singapore and Goldbell Financial Services to bring further financial support to SMEs impacted by the COVID-19 pandemic. Click here for more information. Please access the various media reports below:
---
Join Us
Our shared future depends on the thoughts, values, and actions of our current generation of young business leaders. To join us, please reach out to the Young Business Leaders Network team via our Enquiry Form.