Depending on the challenges you are facing and the growth strategies that you would like to embark on, we have the formula curated specially for you.
Theme 1:
Business Process Redesign
Participants can explore optimising internal processes to achieve dramatic improvements in critical aspects like quality, output, cost, service, and speed. Participants will learn the various methodologies available to manage business processes and gain visibility in actions that they can put in place to achieve their goals.
Recommended: For those who are just starting their growth journey.
Theme 2:
Customer Experience Management
Participants will discover the building of a brand experience through a system of marketing strategies and technologies that focus on customer engagement, satisfaction, and experience.
Recommended: For those looking to explore available options to innovate and value add to their customers.
Theme 3:
Market Expansion
Participants will gain insights into the overseas markets and better assess their readiness in expanding overseas. There will be opportunities to understand what are available and deepen their presence in overseas markets.

Recommended: For those who are looking to expand overseas and grow through tapping on the international market.
Participants can choose to go through the whole journey by selecting one workshop from each theme or sign up immediately to the theme they need guidance on.
Below are the selections of workshops under each theme: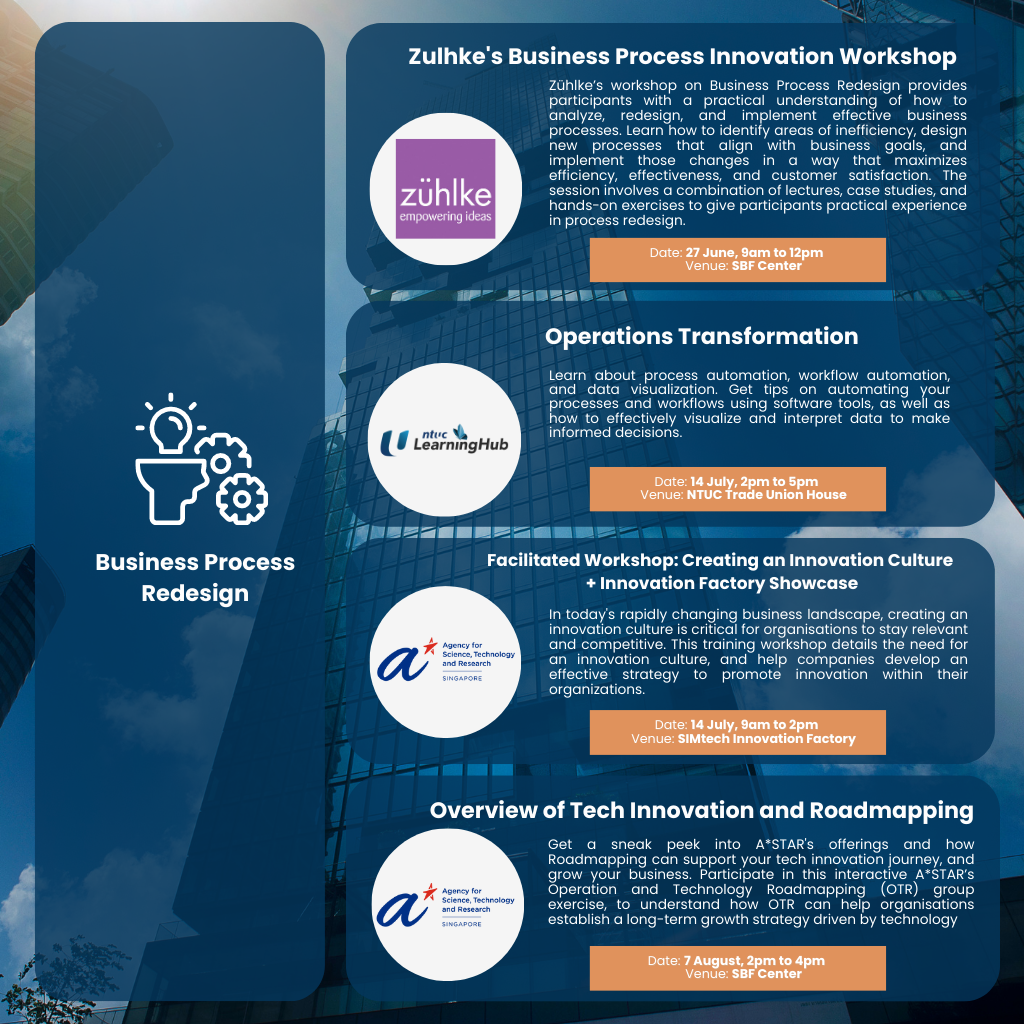 There are limited slots available for each workshop and the slots will be allocated on a first-come-first-serve basis.
These workshops are provided by our partners in support of the Singapore business community and SBF is charging a fee of $20 for members and $30 for non-members. A confirmed participant is required to notify SBF and provide a replacement at least 48 hours prior to the workshop commencement date if he/she is unable to attend the workshop. There will be no refund for any fees paid.